Mission
To be the best in what we set out to do, with absolute focus on our activities, always ensuring, in a personalized way, bringing technological innovations to our customers, solidity and credibility with suppliers, profitability to shareholders and the appreciation and opportunity for a better future for ours contributors".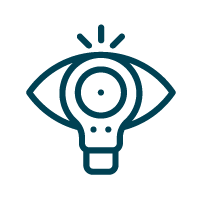 Vision
To be a reference in the Distribution of Chemical Products in Brazil, admired for its quality and recognized for always bringing innovation and technological solutions capable of generating great results for customers.
Values
Global vision, local agility. Customer focus is critical to our success. Cooperation always working as a team or with partnerships. High performance is our permanent pursuit. Spirit of constant innovation. Sustainable Development, integrity, ethics and respect based on transparency and valuing people.
Sustainability
The industry's new Mindset, aimed at cleaner technology, combined with environmental awareness policies increasingly present in large companies, encourages and favors the exchange of old technologies for new ones such as UV, which emits low levels of VOC.
The technology has allowed SQ Química to have a strong growth in volume and added value in several markets and with different types of application. This evolution takes place at an important moment, considering the transformation faced by some markets such as paint, cosmetics, automotive, among others.
Therefore, these industries must always be aware of technological innovations in their segment of operation. Sustainability has been an important vector for this transformation.